Summer in the winery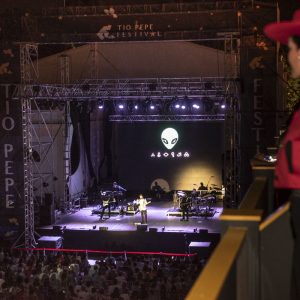 One more year La Bodega Tío Pepe proposes an unforgettable summer with Veranea en la Bodega that will take place from 22.07 to 14.08, making Jerez an even more attractive city for the visitor.
The program of activities includes a flamenco cycle with Solera and Compás, national and international music at Tío Pepe Festival and the best humor with Tío Pepe comedy.
A multiple and exclusive experience, intimately linked to the winery and wine, tradition, culture and gastronomy, of which our Hotel Jerez & Spa has the pleasure of being a collaborating hotel.
More information about the shows in the following link.
Categories: Activities
« MEETING WITH PABLO PINEDA
Hotel Playa de la Luz and its proposal for the little ones »