Hotel Duque de Nájera awarded with the TUI Quality Award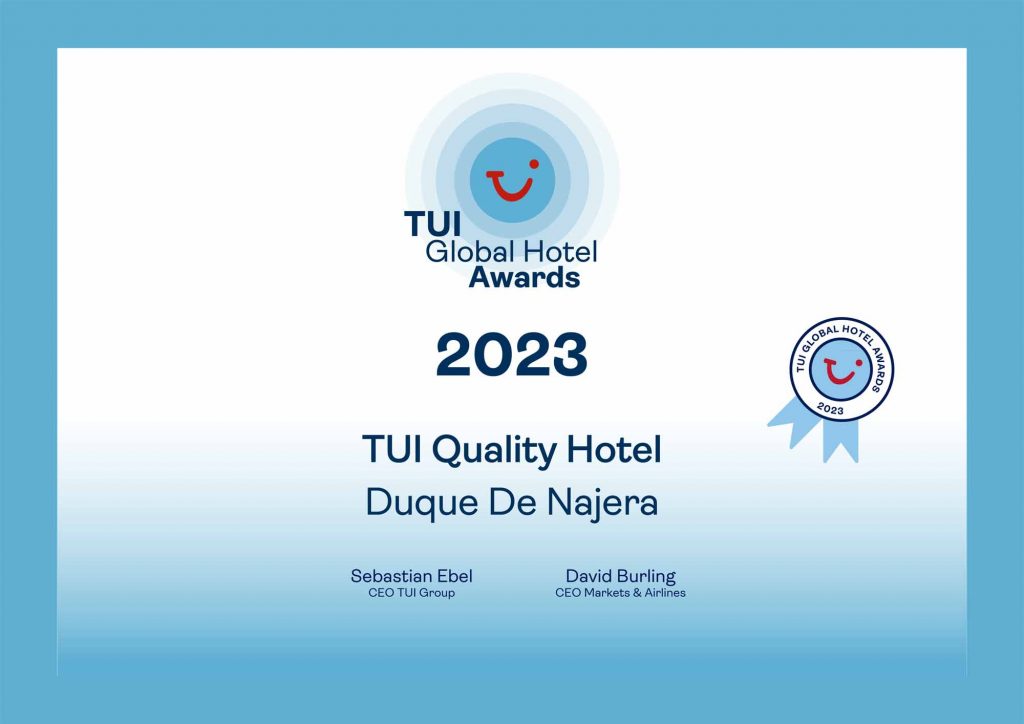 We are in luck as our Duque de Nájera hotel has been awarded the TUI Quality Certificate.
This award recognizes the great efforts of TUI partner hotels and is awarded to those with the best ratings.
They are chosen based on the results of surveys that TUI customers fill out upon returning from their trip. In them they must say what their level of satisfaction is with respect to different aspects including the hotel.
Thank all the clients who have completed their survey and who have valued our Hotel Duque de Nájera, and of course congratulations to all our staff who make it possible.
Categories: Activities, NEWS, NOTICIAS
« PREPARE YOUR AUTUMN GETAWAY TO THE PROVINCE OF CADIZ
Celebrate Thanks giving day in our El Embarcadero Restaurant »