The 52nd Edition of the Fiesta de la Urta arrives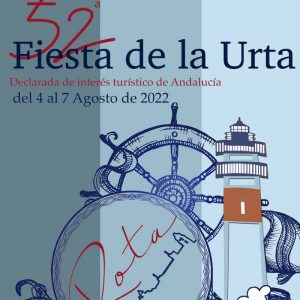 This year we celebrate in Rota the 52nd edition of our traditional festival of the Urta, a festival declared of National Tourist Interest in Andalusia and that pays tribute to the most popular fish in the area and the best known way of cooking it. The inauguration will take place next Thursday 04.08 with the extraordinary lighting switch-on. Children's shows and attractions for the little ones, live music, flamenco, carnival and DJ's will be some of the activities that will take place throughout these 4 days of celebration in various parts of the historic center, and that will culminate with the contest of the Urta a la roteña and its tasting among the attending public.
We invite you all to participate in our party!
Categories: Activities
« 3×3 Basketball Tournament in Rota
ROTA PIANO WEEK 2022 – 5TH EDITION »