25th Anniversary Event Hotel Duque de Nájera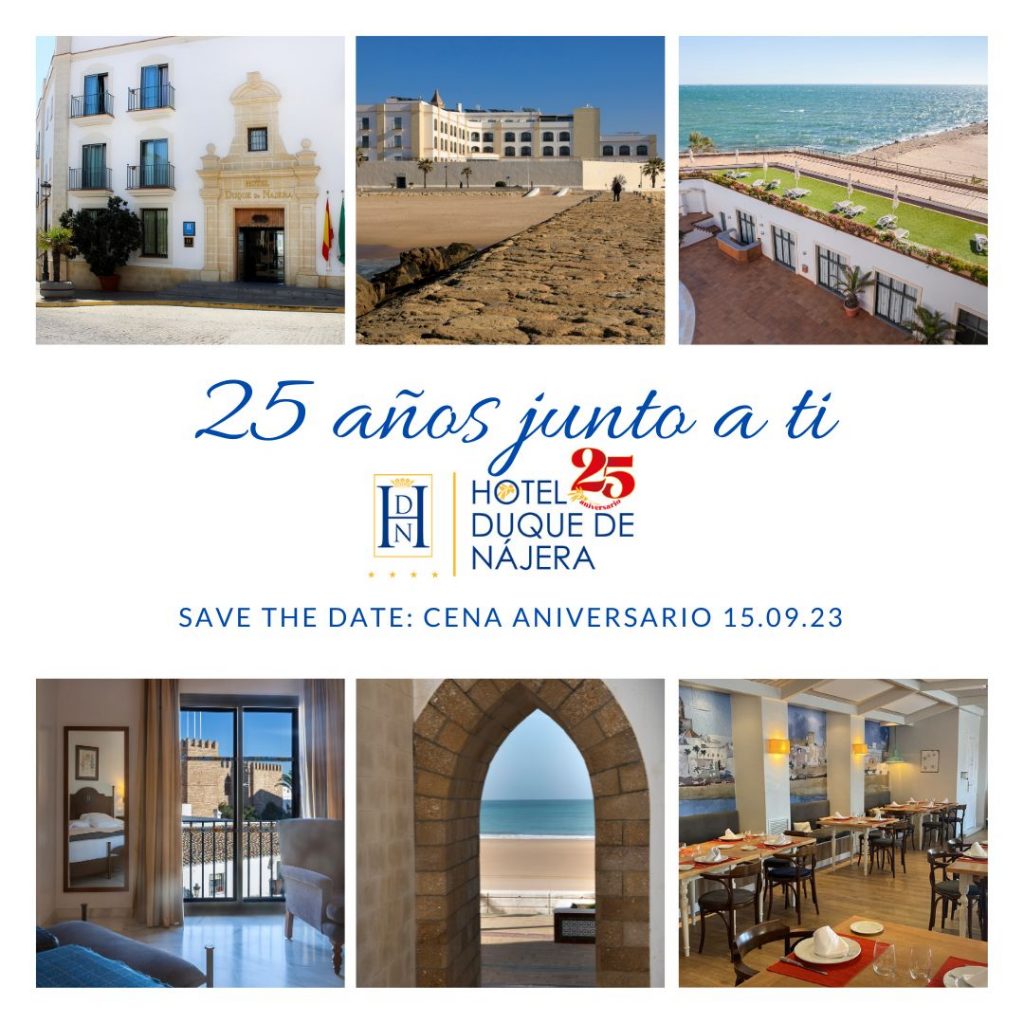 Hotel Duque de Nájera and Restaurant El Embarcadero are celebrating their anniversary and we would be especially excited if you came to celebrate with us.
A privileged environment and a menu prepared with the most praised and loved dishes by our customers. In addition, the evening will be enlivened by the Alegría de Cuba group that will accompany us and delight the attendees.
Date: 09.15.23 – Start time: 8:30 p.m.
Price per person: €50
It is essential to make reservations at the hotel reception, by sending an e-mail to reservas@hotelduquedenajera.com or by phone 956846020. Reservations until 11.09.23 (included). Free cancellation up to 1 week before the event.
Categories: Activities, Eventos
« ROTA PIANO WEEK 6TH EDITION
LOS CORRALES DE ROTA: AN ENVIRONMENTAL PARADISE »