Enjoy the best stews at Restaurante La Gaviota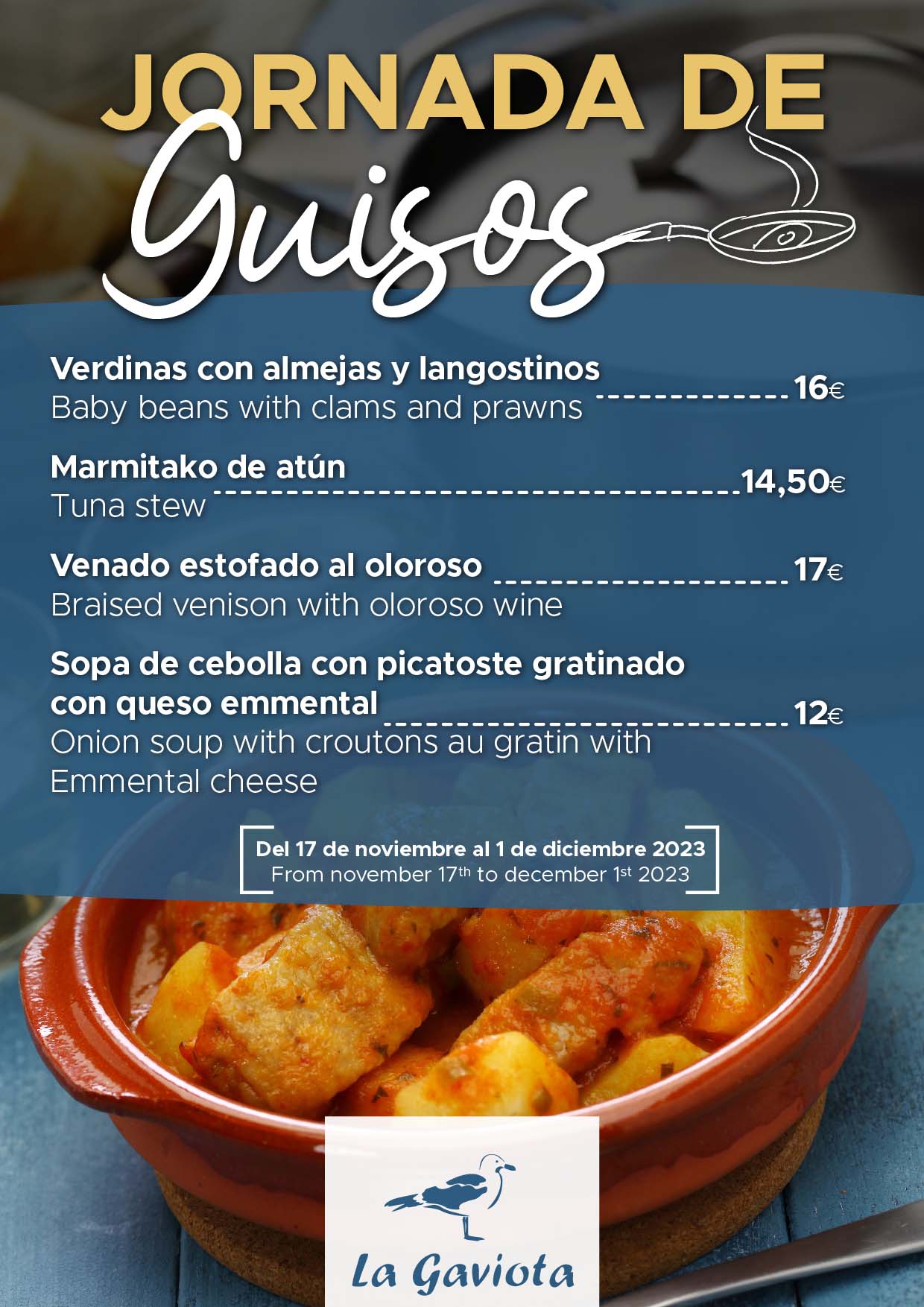 With winter just around the corner and thanks to the good acceptance from previous years, we have prepared some new days of stews in our La Gaviota Restaurant.
From tomorrow, Friday 17.11 until next 01.12, come and taste some of the exquisite stews for lunch and enjoy an after-lunch meal with the best views.
More information and reservations by calling 956069412 or by clicking here
We wait for you!
Categories: Activities, Gastronomía, NOTICIAS
« Celebrate Thanks giving day in our El Embarcadero Restaurant
AGREEMENT BETWEEN THE ANDALUSIAN HOTELS WITH CHARM GROUP AND THE GONZÁLEZ BYASS WINERY »